C Series Fertilizer/Lime Combo Spreaders
 Features
Handles dry fertilizer or lime with ease.
Stainless steel painted hopper resists corrosion.
Conveyor & spinners driven by tractor hydraulic system – perfect for VRT applications.
Up to 80′ spread coverage for fertilizer.
Heavy duty 8×2 tubular steel frame.
C300 and C400 can be fitted with either row crop wheels and tires or floaters.
Ultra-durable powder coat white paint.
Available Models
C220 – 10 Ton (220 c.f. capacity)
C300 – 12 Ton (300 c.f. capacity)
C400 – 12 Ton (400 c.f. capacity)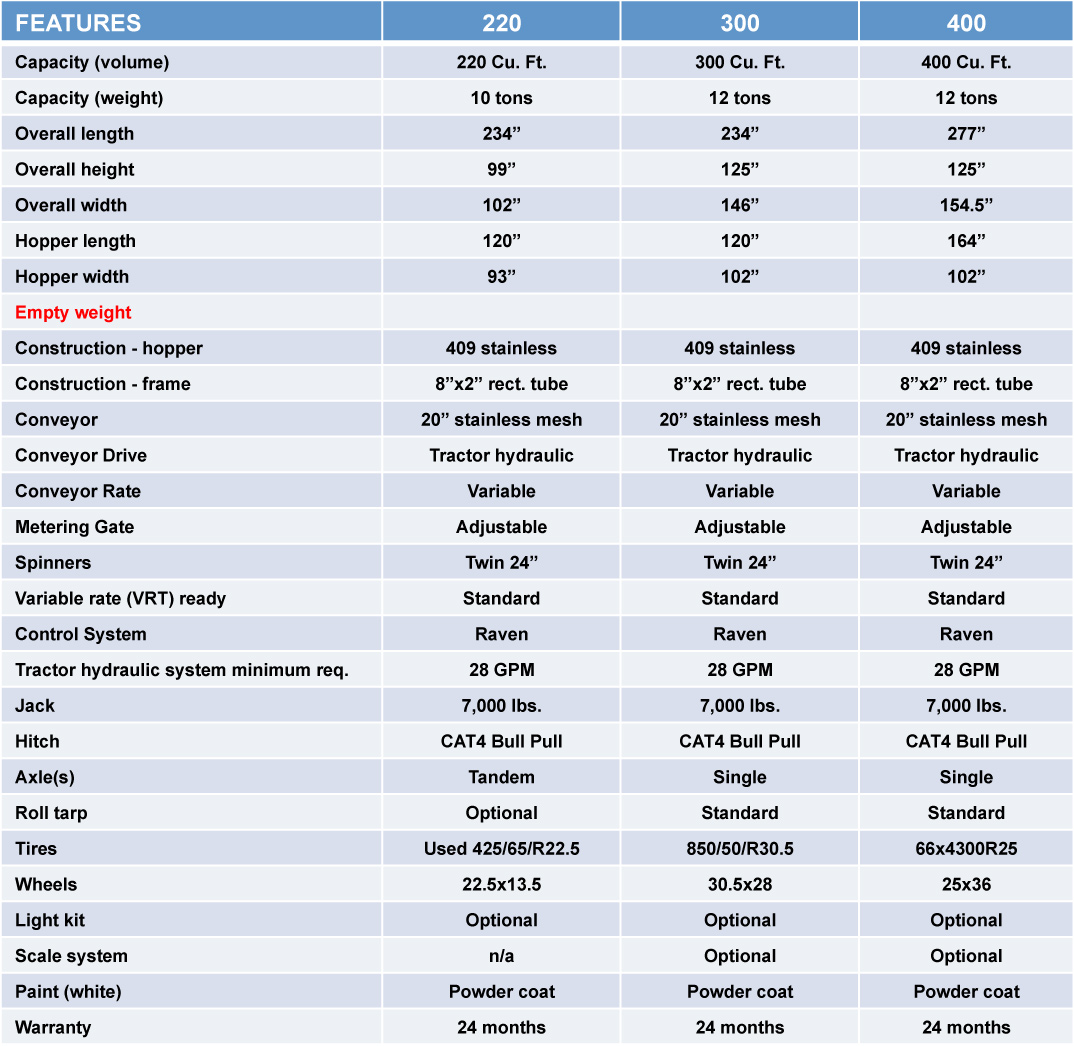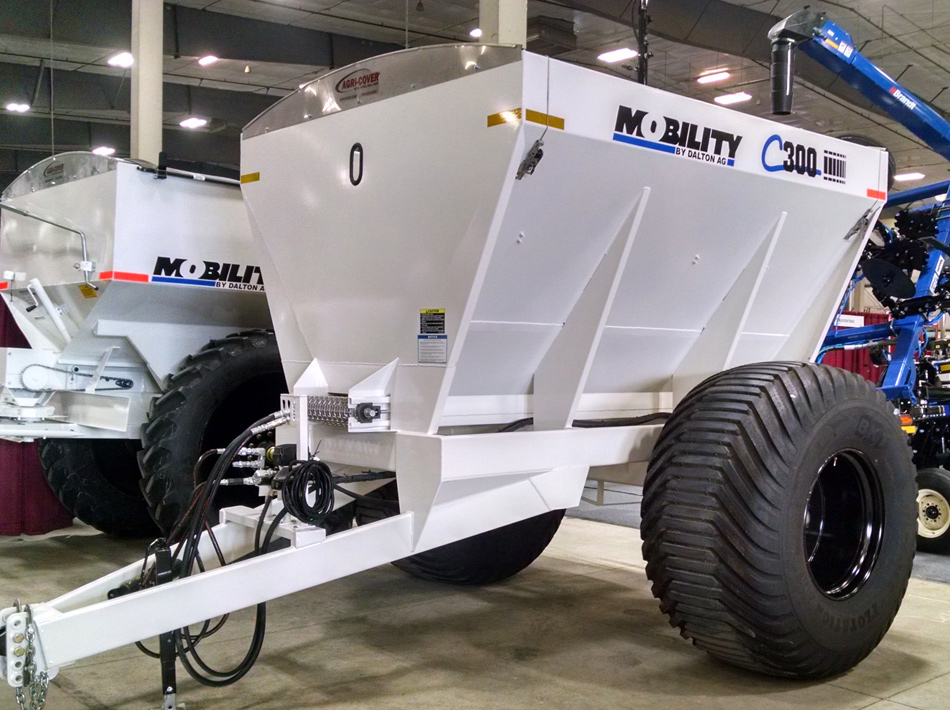 Direct hook-up to tractor hydraulic system eliminates PTO drive and oil pump/reservoir, and facilitates accurate VRT fertilizer application.
Heavy duty direct-drive planetary motor eliminates the need for chains, sprockets, belts and pulleys in conveyor driveline.